About Book Riot
Book Riot is a community dedicated to the idea that writing about books and reading should be just as diverse as books and readers are. Launched in 2011 and based in Brooklyn, NY with writers all over the world, BookRiot.com reaches more than a million book lovers every month. 
Our Store
The Book Riot Store features original Book Riot merchandise, our favorite items from Out of Print Clothing, and select special items from creators we love. 
We Practice Charity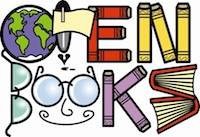 Book Riot is a for profit venture that practices charity. We give two percent of gross revenue (no funny math, just 0.02 times revenue) to organizations whose efforts promote social justice in the areas of literacy, health, gender or educational equity. Open Books is our current charitable partner. Join us in supporting their mission to provide literacy experiences for tens of thousands of readers each year through inspiring programs and creative capitalization of books. Open Books' literacy programs are designed to spark creativity, inspiration, and independence. Annually, they serve over 5,000 K-12 students through innovative instruction, including one-on-one reading with struggling elementary school students and creative writing workshops for middle and high school students.
Connect With Us
Give us a shout on Facebook or Twitter, or send email to store@bookriot.com. Love your goodies from the Book Riot Store? Tag us on Instagram, Tumblr, and Pinterest when you show them off. We're @bookriot all over the internet.
Ownership
Book Riot is a Riot New Media Group property.